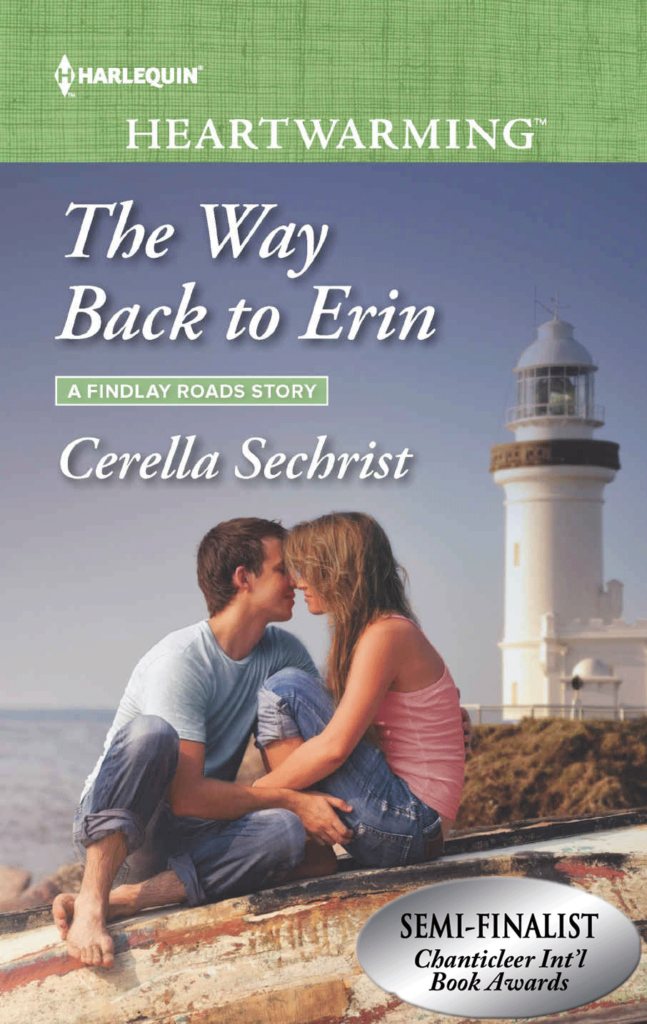 He didn't feel at home anywhere…except with her.
Fifteen years ago, Erin crushed Burke Daniels by choosing his brother over him. Now, after being left at the altar by his fiancée, Burke's back in Findlay Roads trying to put his life back together—and falling for his now-widowed sister-in-law all over again.
He skipped town when Erin broke his heart. But after bonding with her son—his nephew—and realizing he still loves her, Burke doesn't know how he can ever leave Erin again. Even if she tells him he has to…
*  *  *  *
The Way Back to Erin was a semi-finalist for the 2018 Chatelaine Book Awards, which recognize emerging new talent and outstanding works in the genre of Romantic Fiction and Women's Fiction.  The Chatelaine Awards is a genre division of Chanticleer International Book Awards and Novel Competitions (The CIBAs).
The Way Back to Erin was also a 2018 nominee for The Swoony Awards, recognizing excellence in clean, secular romance novels. This Reader's Choice Award was created to show appreciation to authors of wholesome romance and to provide readers of clean romance a good go-to reference for new books, new authors, and something fun to read.
Reviews:
Lynn B.

on

Thoughts of a Blonde

wrote:
"An emotional journey of loss and how to move forward afterwards. Erin and Burke nabbed my attention quickly. I felt for both of them for how their story of the past played out. She went one way in her life while he went another and now that they have a possibility of a future in front of them again, it's hard for her to rectify the choices she made previously into a decision for her current future. She made it a little difficult to like her because she was so rigid, but his devotion to how he felt for all of these years even softened the edges of her prickliness. I really enjoyed their story!"
Kate V.

on

Amazon.com

wrote:
"Two brothers, one nephew and the woman they love. The status of a 200+ year old historic building and the threats to it becomes a metaphor for the resumption of feelings between Erin and Burke and how each must deal with both their respective pasts and their future. Thank goodness a scruffy dog becomes part of the mix."
Extra Content:
Learn more about The Way Back to Erin through my posts on the Harlequin Heartwarming blog: