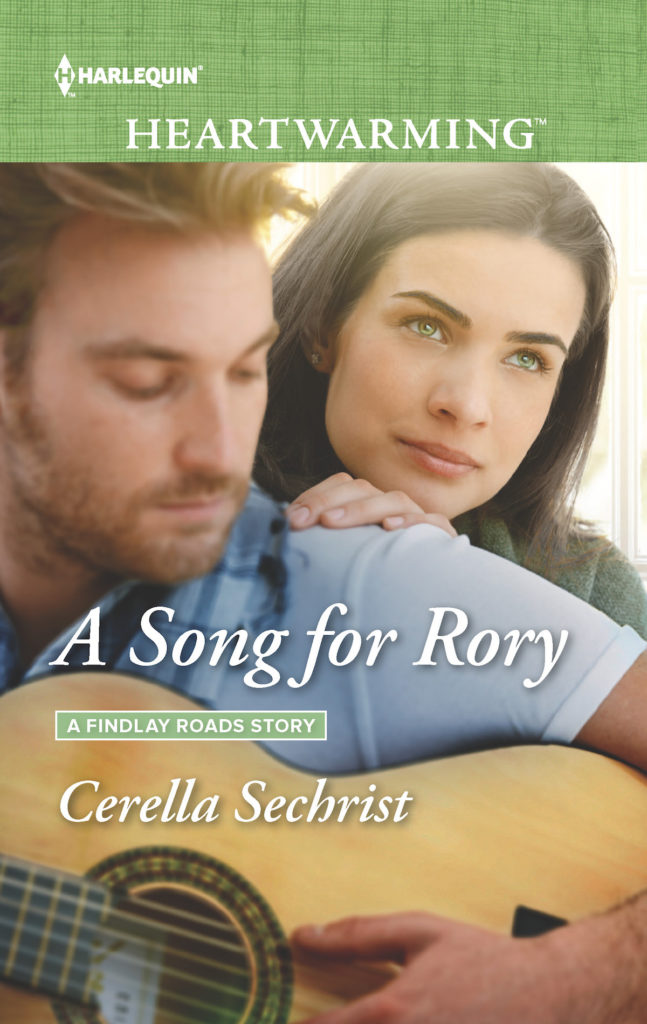 He had everything he could want...but her.
"Even winning Country Music Artist of the Year can't help Sawyer Landry shake his guilt over leaving Rory Callahan behind. All the fame, fortune and fans he's earned haven't relieved his regret over the way he ditched her. But all that's about to change. Because Sawyer has finally realized that everything is empty without Rory. And he's returning to Findlay Roads to win her back. Hopefully.
But Sawyer has no idea how hard it'll be. Rory's not going to welcome him with open arms. And he's about to discover a family secret that could ruin everything…
*  *  *  *
A Song for Rory reached the Short-List for the 2017 Chatelaine Book Awards, which recognize emerging new talent and outstanding works in the genre of Romantic Fiction and Women's Fiction.  The Chatelaine Awards is a genre division of Chanticleer International Book Awards and Novel Competitions (The CIBAs).
Reviews:
Patsy Glans

on

Romance Times

wrote:
"A love story that pulls at the heart strings; keep the tissues nearby. The storyline is believable and features characters who are sweet, caring and trying to make up for their past mistakes and make things right. Sechrist is a talented author who has breathed new life into the traditional love story."
Megan

on

GoodReads

wrote:
"A Song for Rory had me captivated from the first sentence and I didn't want to stop reading. The story had me feeling a wide variety of emotions, I even cried at one point which is a rare thing for me, and that is one of the things to me that makes a great book. I'd highly recommend this book to anyone who loves contemporary fiction. I'm planning on reading the other two books in this series as soon as I can."
Extra Content:
Learn more about A Song for Rory through my posts on the Harlequin Heartwarming blog: